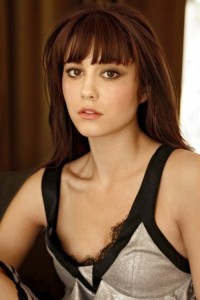 Noted blogger (and teacher) Kevin Levin recently had a feisty post about Abraham Lincoln on the president's 202 birthday that complained about a BBC plug for yet another a forthcoming Lincoln documentary.    Quoting from the press materials –"150 years after the war his reputation is being re-assessed, as historians begin to uncover the dark side of his life and politics" — Levin responds, in mock disgust, "Give me a break."  He points out that Henry Gates did the same sort of video a few years earlier and "did a much better job." The next day in his "Civil War Memory" blog, Levin asked the provocative question:  "Should Descendants of Confederate Soldiers Celebrate Lincoln's Birthday?" His answer … yes.
Ted Widmer provides an elegant account of Lincoln's actual 52d birthday on February 12, 1861 in the New York Times blog "Disunion."  President-Elect Lincoln began the day in Indianapolis and ended up in Cincinnati where he received "a magnificent ovation."  Widmer calls it a "good day," before noting poignantly that on that same day, Lincoln friend and political advisor Norman B. Judd received a letter from detective Allan Pinkerton warning  that there was "a plot on foot to assassinate Mr. Lincoln" in Baltimore.
The Abraham Lincoln Presidential Library & Museum has a relatively new blog about Lincoln and his times called, "From Out of the Top Hat," and while they somehow skipped an entry on Lincoln's birthday (huh?), scholar / bloggers Richard Wrightman Fox and Tom Schwartz had two excellent posts this past week about Lincoln's "boyishness" and a little known sketch from the pre-inaugural train ride.
We were proud here at House Divided Project on Thursday when another image from that ride appeared in the Washington Post's Civil War blog series.  They used a vivid Frank Leslie's Illustrated Newspaper image of Lincoln meeting New York politicos on February 20, 1861 courtesy of our research engine.
On a less scholarly note, many blogs devoted to Hollywood noted this past week that actress Mary Elizabeth Winstead (pictured above) has signed on to play Mary Lincoln in the forthcoming feature film, "Abraham Lincoln: Vampire Hunter."  No doubt, Todd family descendants are pleased.  Not sure how Lincoln himself would have responded.