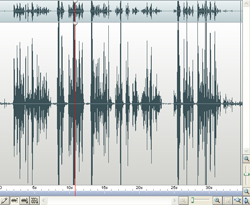 A key part of any documentary is the audio component. While there are lots cialis of free editing programs available , the House Divided project uses the two listed below.
If cialis online you look for and download other free editing programs, be careful during the installation process to avoid adding any extra programs or services. While this free audio converter is easy to use, it installs extras (see screenshot) on your computer if you do not uncheck the options during the install.
Programs for Editing Audio
Audacity is free, open source program developed by

volunteers. An FAQ is available here. CNET gave this audio editor 5/5 stars.