They cut the rope in bits
And passed them out,
For souvenirs, among the men and boys!
INTRODUCTION
Harrisburg native Esther Popel became the first black female graduate of Dickinson College in 1919.  She later married William Shaw and worked for most of her adult life as a teacher in Washington, DC.  But Popel achieved her greatest national renown as poet and writer, often identified as an example of the dynamic "Harlem Renaissance" from the early twentieth century.  The country's leading civil rights organization, the National Association for the Advanced of Colored People (NAACP) often published Popel's work in its magazine, The Crisis.  The following poem, "Flag Salute," actually appeared in The Crisis twice, once in 1934, following the lynching of a young black man in Maryland, and then again in November 1940, after the continued threat of filibuster in the US senate seemed to kill off any hopes of passage for a federal anti-lynching bill.   Lynching refers to extra-judicial killings, intended as punishment but not authorized by law and usually targeting racial or religious minorities. The US senate did finally pass an anti-lynching measure in 2018, but there was no House action at that time, and as of summer 2021, there has still not yet been specific federal law targeting lynching as a crime.
SOURCE FORMAT:  Published poem (full)
WORD COUNT:  204 words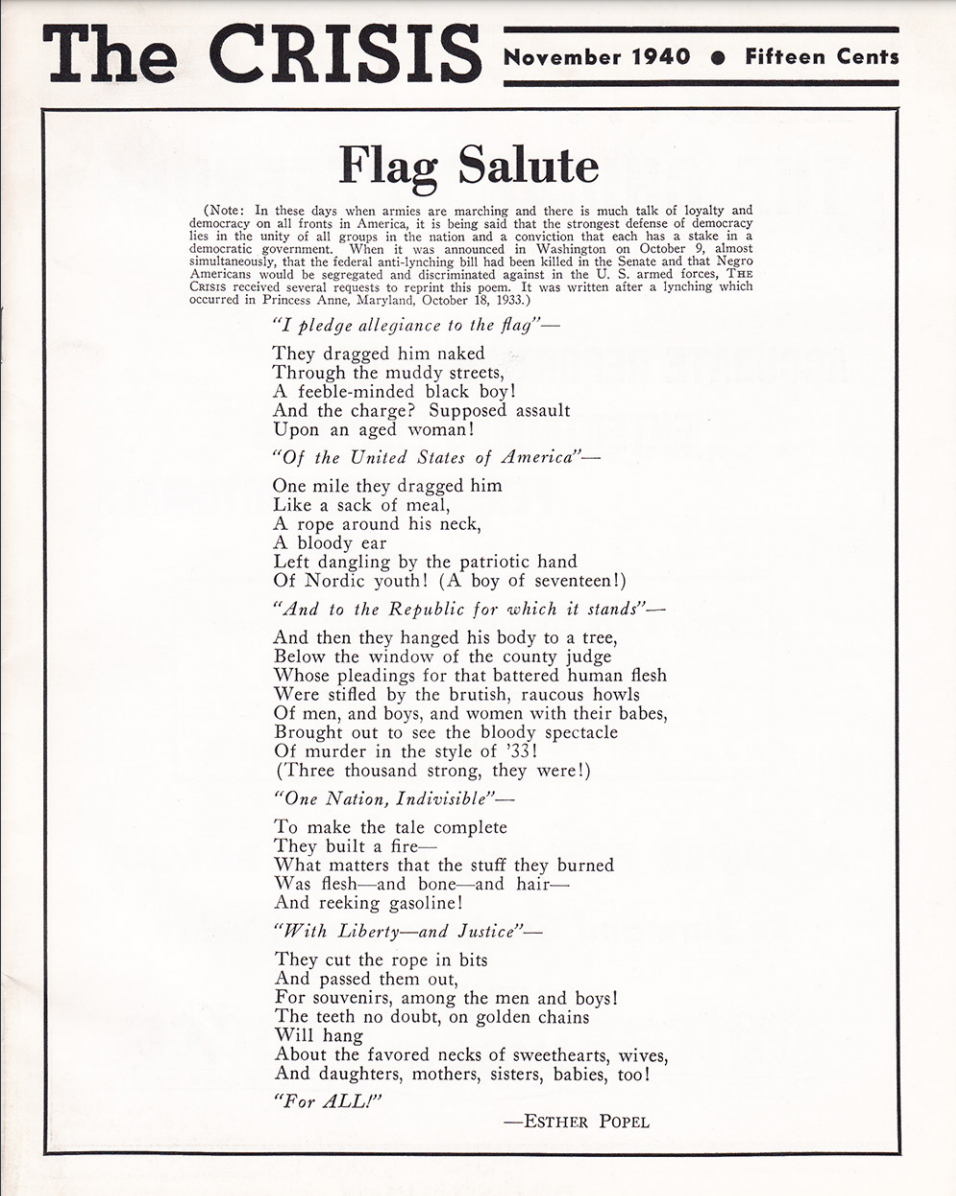 CITATION: Esther Popel, "Flag Salute," The Crisis, November 1940 (orig. pub. 1934), available FULL TEXT via Dickinson Archives
FURTHER READING