THIS EVENT HAS BEEN POSTPONED DUE TO CORONAVIRUS CONCERNS BUT THE SAME PROGRAM WILL GO FORWARD NEXT YEAR ON SATURDAY, MARCH 27, 2021. THANKS TO EVERYONE FOR THEIR PATIENCE.
(Carlisle, PA) Registration for the March 21, 2020 House Divided Project workshop on Teaching Slavery opens today. Please go to this form in order to sign up now! The sessions are entirely free but space is limited to the first 40 registered participants –open to educators (or self-educators!) from any level, Dickinson students or home-schooling parents.
Sessions for the teacher workshop will include discussions on slavery & resistance by Matthew Pinsker, Director, House Divided Project at Dickinson College, Deanda Johnson, regional coordinator for the National Park Service Network to Freedom, Michael J. Birkner, Professor of History, Gettysburg College, G. Craig Caba, owner and curator of the J. Howard Wert Collection, and Stephanie Townrow, Director of Education and Public Programs at LancasterHistory.
Participants in the workshop will receive the following:
Signed copy of a new edited collection, The Worlds of James Buchanan and Thaddeus Stevens (edited by Michael J. Birkner, John W. Quist and Randall Miller)
The latest Dickinson & Slavery report
Facsimile documents related to the new Slave Stampedes project
"Roots" DVD from the History Channel
The full schedule for Saturday, March 21, 2020 looks like this:
930am || Registration opens at Denny 317 (corner of West & High Streets)
10am to 11am ||Deanda Johnson with updates from the Slave Stampedes project
11am to 12pm || Discussion with students on Dickinson & Slavery renaming initiative
12pm to 130pm || Break (lunch provided to registered participants)
130pm to 230pm || Panel on Thaddeus Stevens, James Buchanan and teaching the politics of slavery and anti-slavery (Michael Birkner, G. Craig Caba and Stephanie Townrow)
230pm to 3pm || Closing reflections
All sessions during the day will be held in Denny 317 (corner of West & High Streets) on the Dickinson College campus. [campus map]
Following the workshop, participants will also be welcome to visit the House Divided studio at 61 N. West Street, featuring the recent Dickinson & Slavery exhibit.
We will provide certification for up to 6 hours of professional development credit in the form of a letter from Dickinson College. Pennsylvania teachers should note, however, that Dickinson is not an Act 48 provider, and thus they will have to take this letter to their home institution for review and formal certification.
From 7pm to 8:15pm at the ATS auditorium, Saturday evening, March 21, 2020, noted military historian Eric Wittenberg (Class of 1983) will also deliver the annual J. Howard Wert keynote address on the subject of myths from the Battle of Gettysburg. The event will feature the original lectern from the Gettysburg Address. For more details, please go to this page.
---
ROSTER OF WORKSHOP PRESENTERS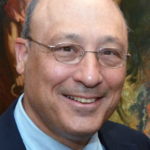 Michael J. Birkner is professor of history at Gettysburg College, where he has taught since 1989. From 2001-2016 Birkner served as Benjamin Franklin Chair of Liberal Arts. Birkner's scholarship focuses on aspects of 19th- and 20th-century America. His many books include The Governors of New Jersey: Biographical Essays (2013), McCormick of Rutgers: Scholar, Teacher, Public Historian (2001), an edition of The Papers of Daniel Webster: Correspondence Series (1986), a social history of his home town of Bergenfield New Jersey (a CHOICE outstanding academic book, 1994), and three edited volumes on President James Buchanan. The latest, co-edited work, is entitled The Worlds of James Buchanan and Thaddeus Stevens (2019)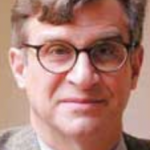 Craig Caba became a charter member of the Harrisburg Civil War Round Table in 1959. He has studied and examined the J. Howard Wert Gettysburg Collection for over forty years, being acquainted with the original owners since his childhood. He was for a quarter of a century a history teacher at Cumberland Valley school district and is now retired. Caba has given many talks to Civil War Roundtables, colleges, and historical organizations over the past thirty years. He is a noted antiquarian with interest in 18th century Americana. He is a past president of Harrisburg Civil War Round Table. He is an executive board member of the Camp Curtain Historical Society and Civil War Round Table. Caba has authored over two dozen articles in history journals and several books, including Episodes of Gettysburg and the Underground Railroad and Lost Children of the Battlefield.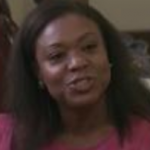 Deanda Johnson, PhD, is currently the Midwest Regional Coordinator for the National Park Service Network to Freedom Program in Omaha, Nebraska. She joined the program in 2010. In this capacity, she works with local, state, and federal entities, as well as other interested parties to preserve, promote, and educate the public about the history of the Underground Railroad. Previously, Johnson was the Coordinator of the African American Research and Service Institute at Ohio University where she was involved with the "The African American Presence in the Ohio River Valley Oral History Project." At the university, she also served as a visiting instructor in the Department of African American Studies. She received her BA from University of California, San Diego and her MA and PhD in American Studies from the College of William & Mary. Johnson will serve as the agreement technical representative (ATR) for the slave stampedes project.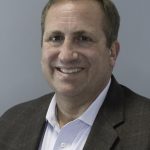 Matthew Pinsker is a Professor of History and Pohanka Chair for Civil War History at Dickinson College, where he also serves as Director of the House Divided Project. Pinsker graduated from Harvard College and received a D.Phil. degree in Modern History from the University of Oxford. He has held visiting fellowships with the New America Foundation in Washington, DC, the U.S. Army War College in Carlisle, PA, and the National Constitution Center in Philadelphia. He is the author of two books and numerous articles on Abraham Lincoln and various topics in the Civil War era and the history of slavery resistance.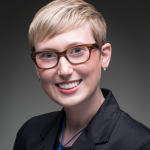 Stephanie Townrow is the Director of Education and Public Programs at LancasterHistory. She is a public historian interested in inclusive museum education, community-building, digital humanities, and American history, as well as a coffee addict who knows way too many obscure facts about President James Buchanan. Stephanie's recent publications include a Google Arts & Culture exhibit on "President James Buchanan: Path to the Presidency" and various posts at "History from the House" blog for LancasterHistory.org.
Also participating in the sessions will be Dickinson College students Dana Marecheau ('20) and Cooper Wingert ('20).