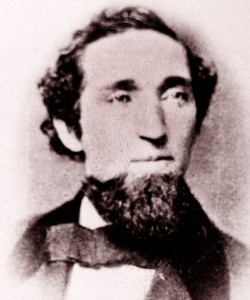 The Battle of Sporting Hill, which was part of the Gettysburg Campaign, took place on June 30, 1863 in Camp Hill, Pennsylvania between elements of the 16th Virginia Calvary Regiment and two New York Militia Regiments. The Confederate forces at Sporting Hill served as a rearguard for General Albert G. Jenkins, whose brigade was stationed several miles away in Mechanicsburg. Early on June 30, however, Jenkins moved out after he received General Robert E. Lee's order to regroup at Gettysburg. The 22nd and 37th New York Militia Regiments, which were under the overall command of General Darius N. Couch, were out on reconnaissance when they engaged Jenkins' rearguard. (Union General William F. Smith had ordered a patrol once he realized that Confederates were withdrawing from the area). As John Lockwood recalled, the two New York regiments were:
"ordered out to reconnoiter. Expecting to return in course of the day left everything behind except arms and ammunition and thus passed through rest of campaign! They moved along the Carlisle road to 'Sporting Hill' where had a skirmish."
Union forces forced Confederates to withdraw after they brought in a detachment from Landis' Philadelphia Battery of Light Artillery, but they were unable to pursue them. Reports indicated that approximately sixteen soldiers died during the engagement. A historical marker is located at the intersection of 31st Street and Market Streets in Camp Hill. You can read more about this battle in an essay on ExplorePAhistory.com, Robert Grant Crist's article "Highwater 1863: The Confederate Approach to Harrisburg" (Pennsylvania History 1963), and in Wilbur Sturtevant Nye's Here Come The Rebels! (1965).