Today our seminar group went on a trip to Washington D.C. All I have to say is that it was amazing, inspiring, and breathtaking. Throughout Washington, we stopped at many places.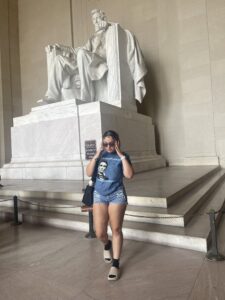 First, we went to the Lincoln Memorial and got to see Lincoln sitting in the chair with a famous quote above him but also with his great speeches to the left and right wall of the building. The pictures you look up online are nothing compared to what it's like in person. In person, it's so much bigger and detailed.  The experience really captures the significance of Lincoln and the building. Not far away, there's a memorial park to MLK Jr. called Out of The Mountain of Despair. A Stone of Hope, that contains inspiring peaceful quotes from Martin Luther King Jr. along with MLK Jr. carved out 3D style. Second, we went t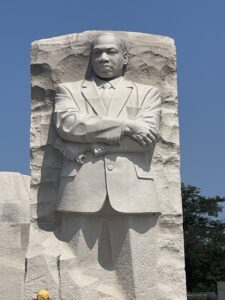 o the the National Archives Museum. We couldn't take pictures but we got to see the original Declaration of Independence and Constitution. Needless to say, those clerks had amazing handwriting. The artwork above the  original documents was really eye catching and interesting to learn more about. The museum exhibits also had a lot of information to look at and more opportunities to learn about historic topics. Third, we went to the Smithsonian African American Museum where we got to learn so much about African American culture, from music old and new, sports from then vs now, and about people I never knew about before. I loved that I got to see Whitney Houston dress, which was captivating by the way.My favorite thing I got to see being there was the suit from the Black Panther movie.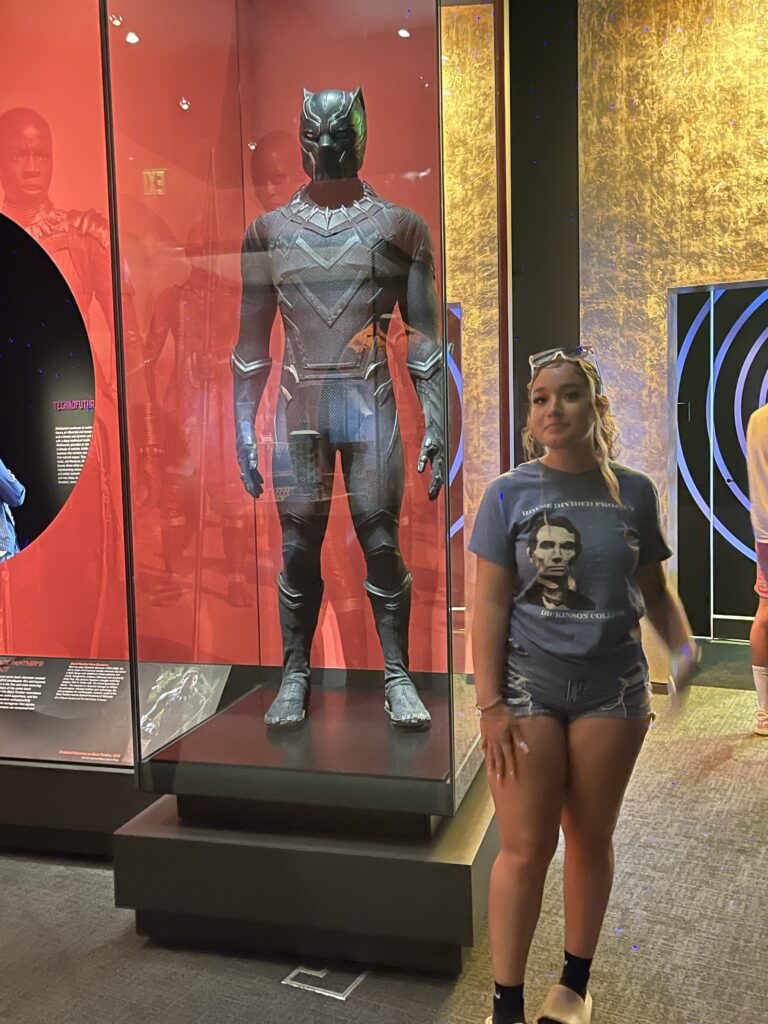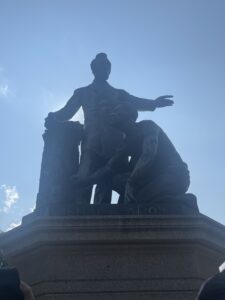 Lastly we went to the Emancipation Memorial, which is very controversial, and I understand and see it, too. But the context proves the significance. Thomas Ball was the artist who created the statue. Charlotte Scott was the first person to donate $5 to the cause. Archer Alexander was represented as the slave in the monument.  He was a free man but had been the last enslaved man in Missouri captured under the fugitive slave law. The vision is supposed to be the now freed slave positioning himself to standing up while Lincoln in his right hand has the emancipation proclamation. But with that, it's up to the future now whether the statue stays, moves location, or gets recreated. Overall I had an amazing experience, and 100% enjoyed it.