Figure 1     Nast's Emancipation Evolution
The print above is based on an illustration by Thomas Nast.  Click on the image to find out how the print-makers altered Nast's original drawing following Lincoln's death in 1865.
Figure 2     Decoding the (Fort) Monroe Doctrine Cartoon
If you can explain the caption above, "The (Fort) Monroe Doctrine," then you really know your emancipation history.  If you can't do it, then click here to find out what it means.
Figure 3  Depicting the Birth of Emancipation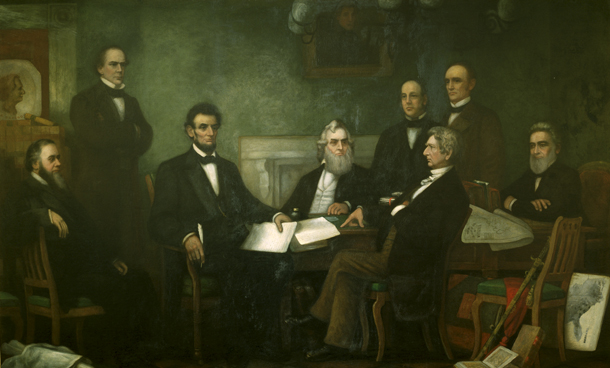 Click on the image above to find out why this is the most famous painting of Lincoln and his emancipation policy.
 Figure 4   Representing the Criticism of Emancipation 
The cartoon above appeared in the London magazine Punch in 1862 and illustrates how skeptical some observers were about President Lincoln's motives concerning emancipation.
Figure 5   Waiting for Emancipation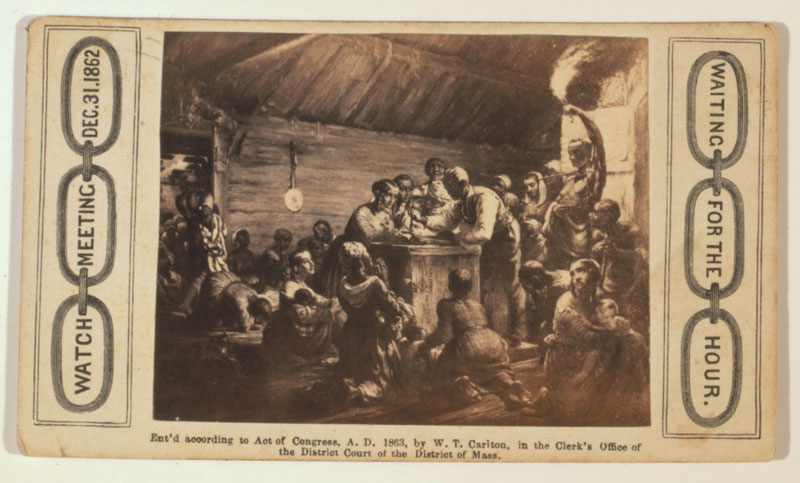 Painter William T. Carlton's image depicts the anxiety of some supporters of emancipation as they waited for the clock to reach midnight on January 1, 1863.  What might they have been worried about?
Figure 6    How Slaves Received "Good News" of Emancipation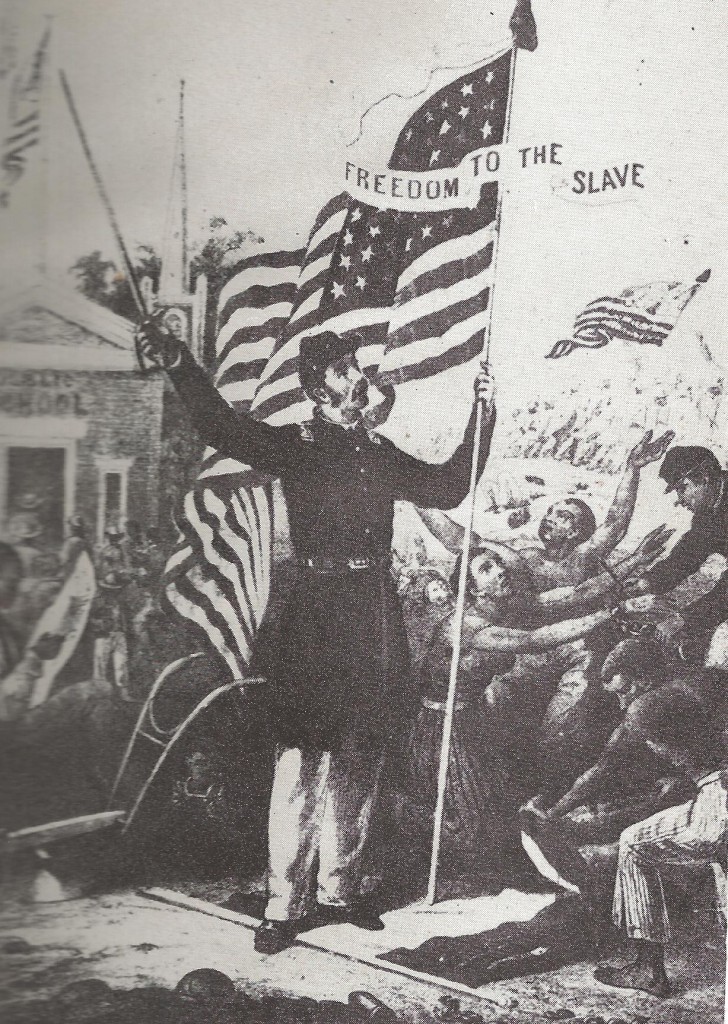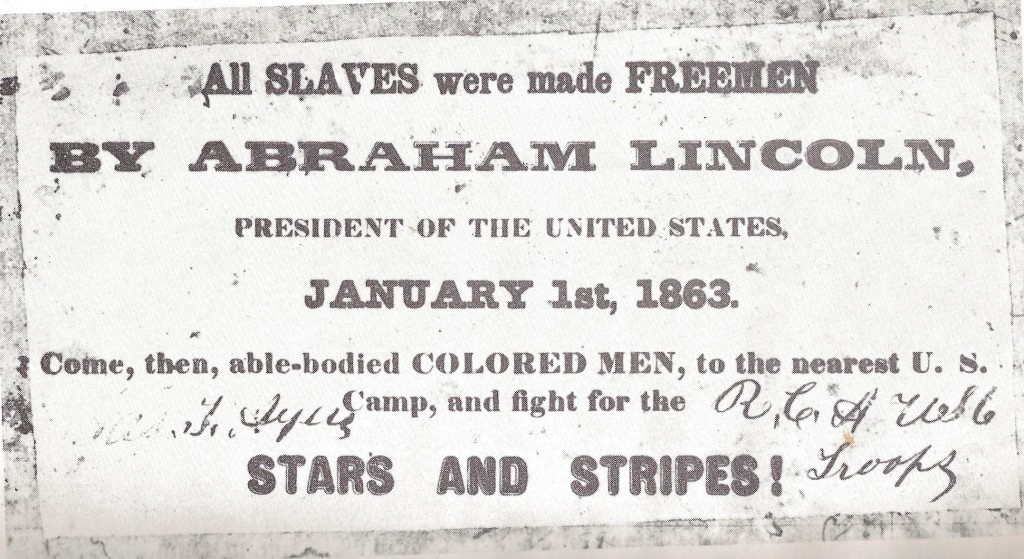 These two images represent the front and back sides of a broadside used by Union chaplain James T. Ayers while he was serving as a recruiting agent among former slaves in the Mississippi Valley during the second half of the Civil War.   In his diary, Ayers describes exactly how he used this broadside to help inform slaves near Huntsville, Alabama in spring 1864 that they were freed.  (Courtesy of Civil War Diary of James T. Ayers: Civil War Recruiter, Edited by John Hope Franklin, Springfield, IL: Illinois Historical Society, 1947).
Figure 7     How The War Changed America
The image above from noted photographer William Morris Smith (part of Alexander Gardner's studio) was taken in November 1865 outside of Fort Lincoln in the District of Columbia and captured the "Men of Company E, 4th United States Colored Troops (USCT).  It also captured their mixed emotions at the end of the war.  See how Matthew Pinsker uses this image in his classroom as a gateway for understanding how the Civil War changed America by clicking here.