Posted by: admin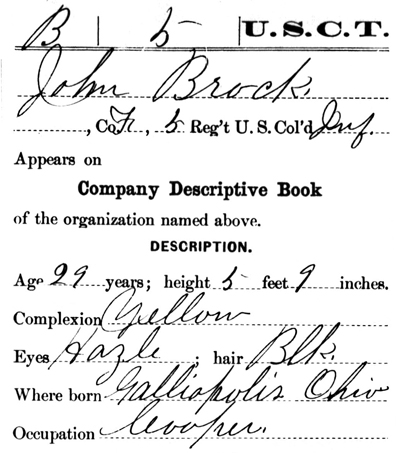 Are you a descendant of someone who served in the USCT during the Civil War? Does your family have relics, photographs, records or other documents from the wartime era that you might want to share copies with others? Have you studied the stories of black soldiers and have research of your own to share online with a wider community? Please consider using this space to contribute your voice to this growing discussion. You can participate in several ways:
1) Share a comment about this post that provides any information you would like, including the uploading of digital images from your computer in the form of old photographs or documents (just click the Comment link, then use the "Image: Browse" button underneath the online comment form and upload your image files or jpgs).
2) Or email us at hdivided@dickinson.edu if you have questions or information that you don't necessarily want to post for everyone to see. We will do our best to help answer your questions, promote your work, or help you network with experts or others who can help
3) Finally,we are also seeking some dedicated volunteers who might want to become registered correspondents at this site with the capacity to post their own research entries like the ones you see across the various sections. If you're interested in such an assignment and feel you have the capabilities to help others learn more about the USCT or can help others overcome the challenges of African American genealogical research, then please email your resume to hdivided@dickinson.edu and explain your interest and we will explore building a connection with you.
Now is the time for everyone to share in our nation's Civil War history as the 150th anniversary of that conflict approaches. And no stories need greater exposure than those of the African American patriots of the USCT.
Posted Friday, February 26th, 2010 at 4:30 pm. 29 comments