Posted by: admin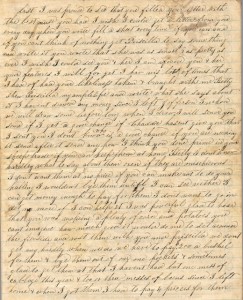 What We Collect
The Historical Society of Pennsylvania welcomes inquiries about potential donations. Please contact us first before shipping any material. We will then work with you to determine the most appropriate disposition of the material and to conclude a donation agreement.
What to donate
The Historical Society of Pennsylvania collects a wide variety of archival material related to the history of Pennsylvania and the greater Philadelphia region. HSP staff members will work with you to identify which materials are appropriate to donate. In some cases, HSP staff members may wish to see the material before it is physically transferred.
HSP collects both personal papers created by individuals and families, and records created by organizations and businesses. Types of materials that we collect may include: letters, diaries, account books, deeds, meeting minutes, scrapbooks, photographs, drawings, pamphlets, invitations, articles of incorporation, professional files, financial and membership records, legal documents, and others. For more information, see our official Collections Scope document and the more detailed Archives Department Collecting Guidelines.
HSP is especially interested to add to its manuscript collections' strengths in the 18th and 19th centuries and to extend more recent documentation of the Philadelphia region's changing diversity as reflected in:
cultural and religious life and activity
industrial and environmental change
immigration
Civic, political, and legal reform and activism.
Transferring materials to HSP
Please contact us before shipping any material, so that we can discuss the donation process with you and help you identify which materials to donate. You can then ship the records or papers to us or make an appointment to deliver them in person. In exceptional cases, HSP staff members may be able to pick up the materials.
To transfer ownership of the archival materials to HSP, we will ask you to sign a deed of gift. The deed of gift includes a brief description of the material donated and can be customized to address the individual donor's needs. The donation becomes official once it is reviewed and approved by the Library Committee of HSP's Board of Councilors. HSP generally does not accept materials on deposit or on loan.