Posted by: admin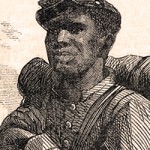 Those of you familiar with Pennsylvania Grand Review and its partner sites have probably seen this "stock image" representing a young soldier of the United States Colored Troops.  Similarly, there is also another image shown below that stands as a place mark for images of cemeteries designated as "Hallowed Grounds."  We use these images simply because we have not yet have images for these soldiers and/or their resting places.
If you happen to have images of any of these men, perhaps in your family collection, or can provide photographs of their gravestone and/or a general photographic view of the cemeteries in which they are buried, you can become a valuable contributor to the project.  Family photographs can be scanned or shot with a digital camera while cemetery digital photographs can be sent as you took them.  Send the resulting files along to us by e-mail at housedivided@dickinson.edu.  Please keep the digital images at a decent size, no smaller than 650 x 750 pixels if you can manage it.  Do not cut them down or edit them; we will do that for you.  And you will receive credit in all postings as photographer and contributor.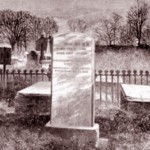 If you are more technically equipped, you can help us in one final way by providing the GPS co-ordinates for individual grave markers or cemetery gates.  This will help us give the most accurate directions for visitors to the "Hallowed Grounds" where these American heroes rest.
Should you have any difficulty or simply wish to ask advice on a contribution, please do not hesitate to contact us through this blog or by electronic mail.
P.S.  For those who may be interested, the representative image we use for the U.S.C.T. soldier is taken from a Harper's Weekly drawing of "The Escaped Slave in the Union Army" in July 1864 while the cemetery icon is adapted from an artist's representation of Aaron Burr's grave in Arlington Cemetery, also published in Harper's but in March 1869.