Posted by: admin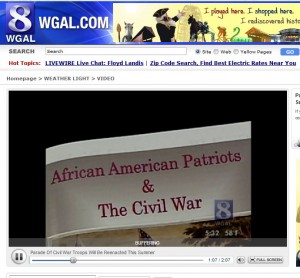 WGAL ( Channel 8 ) recently had a story on the plans to reenact Harrisburg's USCT Grand Review later this year. You can watch the video clip by clicking here.
You can learn more about Midland Cemetery here.
You need Adobe Flash installed on your computer in order to watch this video.
Tags: Videos