PUBLIC MEMORY AT DICKINSON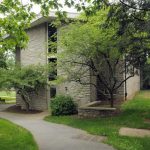 Cooper Hall is named after Thomas Cooper, an English-born scientist, who served as a faculty member at Dickinson for about four years, from 1811 to 1815. At the time, Cooper was a celebrated (though controversial) figure of the Enlightenment who had been victimized during the Alien & Sedition crisis of the 1790s. There is also a portrait of Cooper in the college's Rector Science Complex. Yet Dickinson currently makes no mention of Cooper's later prominence as a pro-slavery college president and ideologue in antebellum South Carolina.
---
BRIEF PROFILE
Thomas Cooper was a towering intellectual figure in late eighteenth and early nineteenth century America. Identified as a Jeffersonian partisan, he was persecuted under the Sedition Law during the presidential election of 1800. Cooper was both a lawyer and a scientist, a true man of the Enlightenment, who taught Natural Philosophy and Chemistry at Dickinson from 1811 to 1815. Cooper was popular at Dickinson with students, but he became embroiled in a feud with the college president and left after a relatively truncated tenure. He later served as a professor at the Universities of Pennsylvania and Virginia before accepting the presidency of South Carolina College in 1821. During the 1820s and 1830s, while living in the Deep South, Cooper transformed his views and lifestyle. He became both a slaveholder and ardent defender of slavery and states' rights. He soon emerged as one of the most influential pro-slavery ideologues of the nineteenth century before his death in 1839.
---
FURTHER READING
History of Economic Thought: "Thomas Cooper" [WEB]
Kilbride, Daniel. "Slavery and Utilitarianism: Thomas Cooper and the Mind of the Old South." Journal of Southern History 59 (Aug. 1993): 469-486.
Stout, Becca. "Thomas Cooper and Cooper Hall." Student project, American Slavery (Fall 2017) and Independent Study (Spring 2018) [WEB]
---
IMAGE GALLERY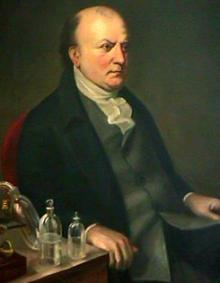 ---
PRIMARY SOURCES