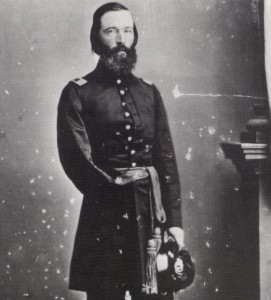 Richard J. Coyer, ed., "Carlisle Barracks—1854-1855: From the Letters of Lt. Thomas W. Sweeny, 2nd Infantry," Cumberland County History 16 (1999): 100-115.
This article contains nine letters to Ellen Sweeny about Lt. Sweeny's experiences and acquaintances at the Carlisle Barracks. Editor Richard J. Coyer introduces the letters with a biographical sketch of Sweeny, including details about his military service from the Mexican War through Reconstruction. This article includes extensive notes where Coyer indentifies figures and provides context for Sweeny's letters.
This essay has been posted online with permission from the Cumberland County Historical Society.