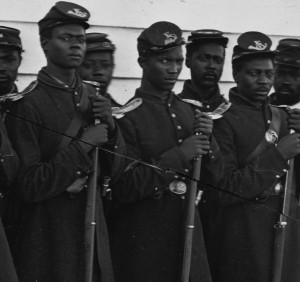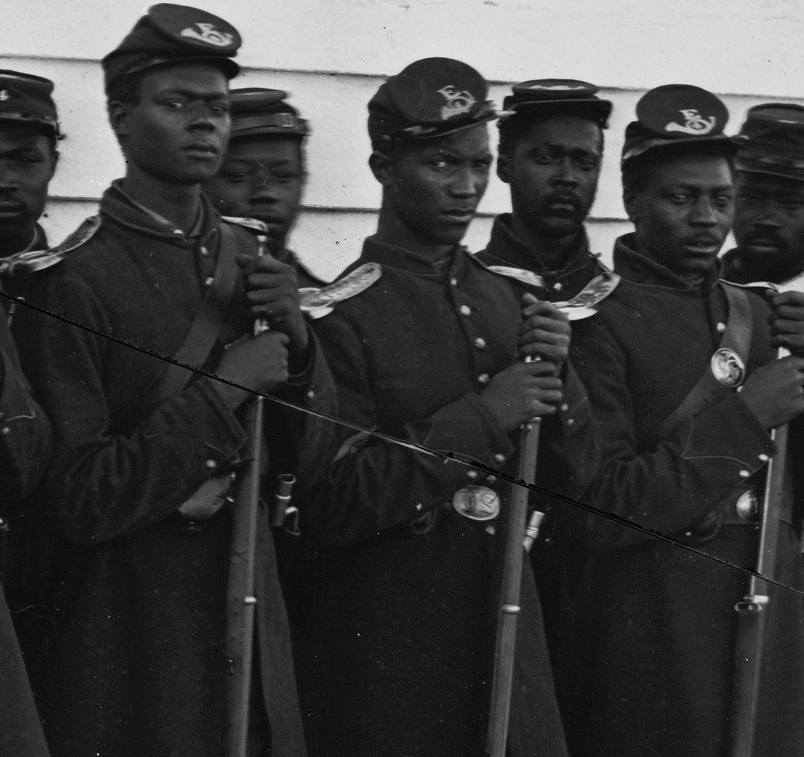 The National Archives has put together a great collection of materials highlighting the role that African-American soldiers played in the Civil War. Documents include letters highlighting the treatment of black prisoners of war by the Confederates, partial service records for Frederick Douglass's sons, and partial service records for Sgt. William Carney, who received a Medal of Honor. No suggested grade levels were present on the website, so it is left up to individual teachers to create the level of difficulty appropriate for students.
The activities included not only analyze the primary sources in terms of content with a provided worksheet, but ask students to synthesize and apply the information in one of four possible scenarios. Over all, the lesson activities are a bit weak when compared to the type of documents provided, yet under the heading 'Further Research' the lesson plan suggests students read and analyze Robert Lowell's poem "Colonel Shaw and the Massachusetts' 54th" (also known as "For the Union Dead," available here) which is a great way to create an interdisciplinary lesson.
On the other hand, if one is looking for other ideas, the Civil War Preservation Trust offers a lesson plan on the United States Colored Troops, for grades six through eight. Using enlistment papers for a colored solider as well as two period illustrations, it guides teachers through several activities that ask students to describe, explain, and analyze information. The lesson plan is well thought out and can easily be supplemented with the documents made available by the National Archives.