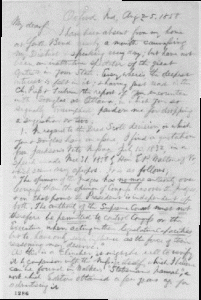 In 1858, many important ideas were spread through letters.  Thus, during the Lincoln Douglas Debates, Lincoln and Douglas corresponded with many contemporaries concerning the senatorial race.  These letters provide an excellent window into the minds of these great men. 
One such letter
, sent August 25, 1858, was a letter written to Lincoln by Schuyler Colfax advising Lincoln on such matters as the Dred Scott Decision and the spread of slavery.  This is just one letter of many found on the
documents section
of the Lincoln Douglas major topic page.  House Divided has a dearth of information concerning the Lincoln Douglas Debates.