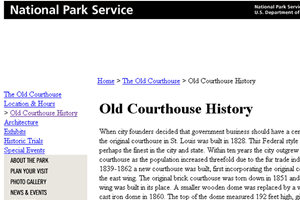 For anyone looking for an educational field trip or just for a personally enriching day trip,
St. Louis's Old Courthouse
could be interesting. Not only is this the place where Dred Scott first sued for his freedom, it is also the site of a women's suffrage case as well. Two of the court rooms have been restored to look much as they did in the 1870s and there is a museum dedicated St. Louis history.