Web Navigator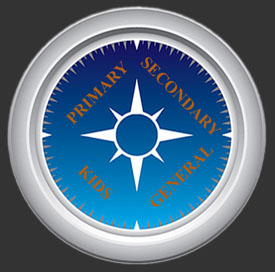 "Abraham Lincoln Papers at the Library of Congress." Library of Congress. http://memory.loc.gov/ammem/alhtml/malhome.html
Offers digital access to the collection of Abraham Lincoln Papers at the Library of Congress (formerly known as the Robert Todd Lincoln Collection), about 20,000 items ranging from 1833 through 1916. Facsimiles are available for every document, and transcriptions for about half of the material.
"Alfred Whital Stern Collection of Lincolniana" Library of Congress http://memory.loc.gov/ammem/collections/stern-lincoln
Provides digital access to a selection of material from the Alfred Whital Stern Collection of Lincolniana, including drawings, maps, sheet music, broadsides, and other printed material. Features the original scrapbook that Lincoln created for his 1858 debates with Douglas and images of the contents of his pocket on the evening of his assassination.
"Collected Works of Abraham Lincoln." Abraham Lincoln Association. http://quod.lib.umich.edu/l/lincoln/
Contains Roy P. Basler's eight volume collection of Abraham Lincoln's correspondence and speeches. No facsimiles are available and does not yet include supplements to the Collected Works published in 1974 and 1990, nor the latest discoveries hosted by the Papers of Abraham Lincoln.
"Congressional Globe." Library of Congress.
http://memory.loc.gov/ammem/amlaw/lwcg.html
Contains a record of congressional debates between 1833 and 1873. Transcripts are not generally available for sessions before the 32nd Congress (1851).
Edwin Erle Sparks, ed., The Lincoln Douglas Debates of 1858 (1908) http://books.google.com/books?id=NCELAAAAIAAJ
"Law Practice of Abraham Lincoln Second Edition." Illinois Historic Preservation Agency. http://www.lawpracticeofabrahamlincoln.org/
Serves as the free, online version of the well-regarded Lincoln Legal Papers database. Includes a searchable database for all of Lincoln's known legal cases. The website also features a variety of reference pages, including a narrative overview, glossary, maps, illustrations, biographies, and other useful information.
"The Lincoln-Douglas Debates of 1858" National Park Service http://www.nps.gov/liho/historyculture/debates.htm
Offers the full text of all seven debates from the Collected Works of Abraham Lincoln (1953)
"The Martyred President: Sermons Given on the Occasion of the Assassination of Abraham Lincoln." Emory University. http://beck.library.emory.edu/lincoln/
Contains fifty seven full text sermons from different regions and religious denominations on Abraham Lincoln's death. TIFF files are available for every sermon.
"Mathew Brady Photographs of the Civil War in ARC" National Archives http://www.archives.gov/research/arc/topics/civil-war/brady.html
Contains over 6,000 photographs from Mathew Brady's collection, including thirty eight images of Abraham Lincoln.
"Papers of Abraham Lincoln." Illinois Historic Preservation Agency. http://www.papersofabrahamlincoln.org/
Aspires to provide the central location for all of Lincoln's writings, correspondence and legal papers. Currently provides access to recently discovered letters and documents not in either Basler's Collected Works (1953) or either of the published supplements. The Lincoln Legal Papers currently appears on this site as Series 1 of the project.
"Quincy Historical Newspaper Archive." Quincy Public Library. http://www.quincylibrary.org/library_resources/newspaperArchive.asp
Offers free digital access to two important newspapers published in Illinois during the Civil War era – the Quincy Herald (1853-54, 1858-95) and the Quincy Whig and Republican (1850-1909).
United States War Department. The War of the Rebellion: a Compilation of the Official Records of the Union and Confederate Armies. Washington, DC: Government Printing Office, 1880-1901.
URL: http://cdl.library.cornell.edu/moa/browse.monographs/waro.html
Offers the entire multi volume series of formal reports, correspondence, orders, maps, and other documents from the Civil War.
"Washington during the Civil War: The Diary of Horatio Nelson Taft, 1861-1865." Library of Congress. http://memory.loc.gov/ammem/tafthtml/tafthome.html
Offers access to the three-volume diary of an examiner for the U.S. Patent Office who lived in Washington, DC throughout the Civil War. Taft recorded daily entries until April 11, 1862. Taft's youngest son played with Willie and Tad Lincoln and one of his older sons, Charles Sabin Taft, a US Army surgeon, cared for Lincoln after he was shot.
Michael Burlingame, Abraham Lincoln: A Life (2008)
http://www.knox.edu/Academics/Resources-for-Learning/Lincoln-Studies-Center/Burlingame-Abraham-Lincoln-A-Life.html
Features Michael Burlingame's unedited manuscript of Abraham Lincoln: A Life (2008). Chapters, which are available as individual PDF files, include footnotes that provide more extensive discussion on the secondary literature than available in the print edition.
Civil Warriors: Refighting the American Civil War, One Blog Post at a Time http://civilwarriors.net/wordpress/
Features a leading Civil War blog written by notable military historians such as Mark Grimsley, Ethan Rafuse, and Brook Simpson. The blog often provides sharp analysis of ongoing interpretative disputes regarding Lincoln and his relationship with various military figures.
"Lincoln 200 Years" C-SPAN
http://www.c-span.org/lincoln200years/
Features a variety of Lincoln-related content developed over the years by C-SPAN. The website contains video and audio archives from C-SPAN programming, including tapes of Booknotes episodes on Lincoln scholarship, original documentary material, and the well-known reenactment of the Lincoln-Douglas Debates.
Brian Dirck, A. Lincoln Blog
http://alincolnblog.blogspot.com/
Provides Lincoln scholar Brian Dirck's thoughtful perspective on the evolving scholarship on Abraham Lincoln and the Civil War era.
"Gilder Lehrman Institute of American History
http://www.gilderlehrman.org/institute/lincoln.html
Features a wide variety of primary and secondary source material on Lincoln and the era. The website features particularly useful webcasts, audio podcasts, and essays from leading Lincoln scholars such as Douglas L. Wilson and Harold Holzer.
Allen C. Guelzo, "House Divided: Lincoln, Douglas, and the Political Landscape of 1858," Teaching the JAH: Sept. 2007 (Vol. 92, no. 2)
http://www.journalofamericanhistory.org/teaching/2007_09/
Offers not only full-text access to Guelzo's 2007 article on the Lincoln-Douglas campaign, but also provides a wide variety of primary and general resources, including detailed maps, for researchers and teachers interested in the subject.
"Journal of the Abraham Lincoln Association." Available at the History Cooperative, http://www.historycooperative.org/jalaindex.html (1979-2009)
Offers full-text access to the leading periodical devoted exclusively to Lincoln scholarship, featuring every issue from 1979-present.
"Journal of Illinois State Historical Society." Available at Northern Illinois University, http://dig.lib.niu.edu/ISHS/index.html (1979-2006)
Provides free, full text access to most of the modern issues of the Journal of Illinois State Historical Society. Articles from Northern Illinois University cover the period 1979-2006.
"President Lincoln's Cottage" National Trust for Historical Preservation http://lincolncottage.wordpress.com/
Offers a wide variety of information on Lincoln's presidency filtered through the focus of his wartime retreat, the Soldiers' Home. The blog is particularly active and contains a number of insights on evolving interpretive issues.
"Lincoln Douglas Debate Podcasts." Lincoln Studies Center at Knox College, Illinois http://www.knox.edu/academics/resources-for-learning/lincoln-studies-center/debate-podcasts.html
Provides historians Rodney Davis and Douglas Wilson analysis of the Lincoln-Douglas debates in eight audio podcasts.
"The Lincoln-Douglas Debates" IgniteLearning
http://www.youtube.com/watch?v=we4DofhdJs0
Offers a short video overview of the Lincoln-Douglas debates that will engage young learners.
"With Malice Toward None: The Abraham Lincoln Bicentennial Exhibition" Library of Congress http://myloc.gov/exhibitions/lincoln/Pages/default.aspx
Includes rare images as well as well written pages on themes in Lincoln's career, vignettes from his life and links to other online resources.
"Abraham Lincoln: An Extraordinary Life." National Museum of American History http://americanhistory.si.edu/lincoln
Offers photographs of rare Lincoln artifacts as part of a compact biographical narrative.
"One Life; The Mask of Lincoln" National Portrait Gallery http://www.npg.si.edu/exhibit/lincoln/index.html
Provides numerous photos and portraits of Abraham Lincoln from different stages in his life along with supporting text. Also includes portraits and information about Lincoln's contemporaries, and lesson plans for teacher use.
"21st Century Abe." Rosenbach Museum & Library.
http://www.21stcenturyabe.org/
Hosts a unique collection of modern photos, images, videos, and essays that explore Lincoln's legacy in a 21st Century context.
Abraham Lincoln Institute
http://www.abrahamlincoln.org
Provides links to an ambitious variety of digital projects developed by Richard Behn that include "Mr. Lincoln's White House," "Mr. Lincoln & Friends, "Mr. Lincoln and Freedom," "Abraham Lincoln's Classroom," and "Mr. Lincoln and New York." The sites provide generous excerpts from primary sources and offer solid reference information.
Abraham Lincoln Online, Rhoda and Lowell Sneller
http://showcase.netins.net/web/creative/lincoln.html
Provides the latest in Lincoln news and events, a bibliography of recent Lincoln books, and a number of other helpful resources and links.
The Abraham Lincoln Research Site, Roger J. Norton
http://rogerjnorton.com/Lincoln2.html
Provides a good overview of Abraham Lincoln and his family from a former history teacher.
Newton Bateman and Paul Selby, eds. Historical Encyclopedia of Illinois (1918) http://books.google.com/books?id=7-cpAAAAYAAJ
Contains still useful general reference information on the State of Illinois as well as historical information on specific counties.
Congressional Biography Directory
http://bioguide.congress.gov/biosearch/biosearch.asp
Provides concise biographical profiles on all members of the United States Congress from 1774 to present. Selected records include an image, bibliography, and an overview of relevant research collections.
House Divided, Dickinson College
http://housedivided.dickinson.edu/
Provides a research engine for the broad era from 1840 to 1880 and includes documents, images, and a variety of other resources for the study of Lincoln and his contemporaries.
The Lincoln Log: A Daily Chronology of the Life of Abraham Lincoln, Illinois Historic Preservation Agency.
http://www.thelincolnlog.org/
Offers a day-by-day log of events in Lincoln's life and includes full-text links to documents in the Collected Works (1953).
Lincoln/Net: Abraham Lincoln Historical Digitization Project Northern Illinois University. http://lincoln.lib.niu.edu/
Consists of a wide-ranging compilation of primary and secondary sources on Abraham Lincoln varying in format from text to sound to video. The site offers hundreds of rare Lincoln publications as well as full text transcripts of Douglas Wilson's and Rodney Davis's Herndon's Informants. Spearheaded by historian and digital humanist Drew Vandecreek, Lincoln/Net organizes Lincoln information from the standpoint of historical themes, Lincoln's biography, teacher tools, and cultural tourism.